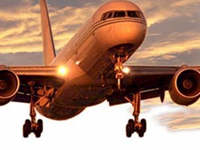 Air Freight Exports
We offer a comprehensive range of air freight export services with guaranteed daily distribution to all major airports.
We provide fast, reliable, cost-effective worldwide air export services from Pakistan.
Our strong relations contact with all major airlines is an assurance of an efficient, organized and reliable service to each individual customer at competitive rates. Our bespoke operational software and in-house computer system enables our staff to access information extremely quickly and provides the stable operational environment with which to co-ordinate movements worldwide.
Other Air Freight Services
Urgent Air Freight
Economical Air Freight
Day-Definite Air Freight
Perishable Goods Logistics
Air Charter Services
Fast and Flexible Door-To-Door Freight Solution