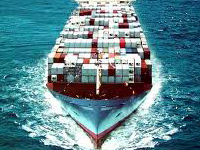 Ocean Freight Exports
We provide a full range of Ocean Freight Export services from Pakistan to all major sea ports, globally.

We offer FCL & LCL services to all major Sea ports worldwide from Pakistan. We handle all types of cargo to fast moving consumer goods, Industrial/Construction/engineering equipment, Audio Visual products and Ships spares via our ocean freight service.